Access Business Finance's management team is a personable and knowledgeable group of professionals with extensive experience in financing structure, banking, credit and collections of accounts receivable, accounting, and information processing systems. This team serves as the local decision-makers for our asset-based lending solutions that include asset-based lines of credit, bridge real estate loans and factoring.
Since 1996, Access Business Finance has assisted companies when traditional bank financing is unavailable or limited. Meet our management team, led by founders/owners Tom Cleveland and Doug McDonald.
Tom Cleveland, Founder and Managing Partner

Tom's career in finance began with Bank of America in 1971. He then became president and CEO of Gibraltar Savings of Washington and spearheaded its successful turnaround. He also was the founder, chairman and CEO of Enterprise Bank, which specialized in lending to businesses and professionals, and later was sold to Washington Mutual.
Tom served as the chairman of the Twelfth District Advisory Council to the Federal Reserve Bank of San Francisco. He also served as a director of the Federal Reserve Bank of San Francisco, Seattle branch and chairman of the Audit Committee.
  Contact Tom directly at 425.732.6750 or tcleveland@accessbusinessfinance.com.
Doug McDonald, Founder and Managing Partner
Doug began his professional career in 1979 as a Certified Public Accountant with Deloitte and Touche, concentrating on the banking industry. Later, he served as vice president and treasurer of Westside Federal and directed one of the early initial public offerings of a savings and loan. He served as chief financial officer in the Gibraltar Savings of Washington turnaround and later became president of that institution. He also was a founder, chief financial officer and chief operating officer of Enterprise Bank, which was later sold to Washington Mutual.
 Contact Doug directly at 425.732.6751 or dmcdonald@accessbusinessfinance.com.
Mark King, Director of Operations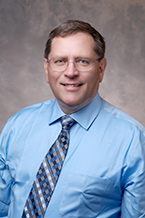 Mark's extensive experience in asset-based lending stretches back to the mid-1980s when he served as regional field exam manager and then regional controller for Bank of America Business Credit and Bank of America predecessor banks, North Carolina National Bank (NCNB) and InterFirst, in the Dallas region. Prior to joining Access Business Finance, Mark was the asset-based lending underwriter for Bank One/Chase where he funded transactions ranging from $10 million to $30 million with his largest transaction reaching $105 million. Mark also is a certified accountant and held positions with Big 8 accounting firm Peat Marwick and Mitchell.
Contact Mark directly at 425.732.6754 or mking@accessbusinessfinance.com.
Andrew Rieke, Director of Business Development – Mountain States Area
Andrew Rieke joined Access in January 2018 as Director of Business Development. Based in Colorado, Andrew covers the Mountain States Region and brings 17 years of sales and marketing experience. We got to know Andrew in his previous role with the world's largest credit insurer, where he spent 7 years in a similar capacity helping businesses strategically leverage and protect their receivables. He now brings his knowledge and expertise to Access Business Finance. His prior experience at Euler Hermes enabled Andrew to make a seamless transition into the world of asset-based lending. Andrew is passionate about helping Access' clients, prospects, referral sources and financial advisors implement alternative financing strategies that position the businesses for success and future growth opportunities.
Contact Andrew directly at 720.323.5944 or arieke@accessbusinessfinance.com.
Kade Townsend, Director of Business Development
Kade is currently the Director of Business Development for the Pacific Northwest at Access Business Finance.  He is responsible for developing relationships and sourcing new asset-based lending and real estate opportunities primarily in Washington, Oregon, and Alaska.  Kade joined Access Business Finance in November of 2021 after previously working in commercial banking.  He enjoys providing tailored working capital solutions to middle market companies who are unable to obtain traditional bank financing.  Outside of the office you can find him working to lower his handicap or exploring new restaurants with friends.  Kade holds a BBA from Gonzaga University with concentrations in Economics and Finance.
Contact Kade directly at 425.732.6749 or ktownsend@accessbusinessfinance.com
Josie Weaver, Director of Information Systems and Chief Administrative Officer
Josie is responsible for the company's information systems, including hardware implementation, software applications, information reporting, conversions and training. Josie also manages all aspects of the company's administrative functions, including human resources and marketing. Her career in finance started at Bank of America, Los Angeles, where she was senior systems analyst and information security officer for the North America division. Prior to joining Access, Josie held managerial positions with Enterprise Bank and Gibraltar Savings of Washington.
Contact Josie directly at 425.732.6752 or jweaver@accessbusinessfinance.com.
Sam West, Director of Credit and Underwriting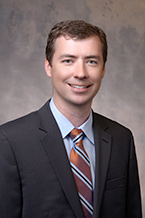 Sam joined Access Business Finance after gaining significant experience in asset-based lending with Greater Bay Business Funding, a division of Greater Bay Bank. He managed a loan portfolio in revolving credit facilities secured by accounts receivable and inventory while also managing the underwriting process for all clients and prospective clients. Sam played a key role in business development and guided clients through all phases of the funding process. Earlier in his career, Sam was a credit analyst at IFC Credit Corporation and Firstcorp.
Contact Sam directly at 425.732.6758 or swest@accessbusinessfinance.com.